Cashan Africa Review
If you've ever dreamt of travelling to Africa to see wild animals in their natural habitat, then a South African safari could be for you. Cashan Africa offers South African Wilderness tours to the Pilanesberg and Kruger National Parks, to the Cradle of Humankind and around Gauteng and Capetown.
In The Pilanesberg and Kruger National Parks, you'll have a good chance of seeing "the big five"; lion, elephant, rhinos, buffalo and leopard. It's an exciting experience to come across a huge bull elephant in the wilderness and to see lion tracks in the dust. In South Africa's national parks, large herds of buffalo and elusive leopards roam free and you'll easily spot stripey zebras and tall giraffes as they graze on the plains.
An Amazing South African Safari
Cashan Africa tours cater for small private groups. Their South African safaris can be customised to suit your interests. My Pilanesberg National Park Safari with Chris Green from Cashan Africa was amazing! Chris is a highly experienced wilderness safari guide and is good company. He knows the right time and place for wildlife spotting and we saw giraffes, elephants, rhinos, buffalo & lions and lots of birds and even hungry tortoises in the waterhole. Chris's experience with wild animals kept us safe from a large bull elephant that was getting cranky and clearly didn't want us around.
A highlight for me on my South African Safari in the Pilanesberg was the hot-air balloon Safari arranged by Cashan Africa. Our balloon took off at first light and we watched the sunrise over the National Park from the air. The early morning was incredibly beautiful and while were floating peacefully above the lake, we saw hippos blowing bubbles under the water. Wildlife spotting from the air was lots of fun. Did you know that giraffes actually glow in the morning sunlight?
Arriving in South Africa was stress-free as Cashan Africa arranged an airport pickup and comfortable accommodation. They gave excellent local safety advice and I thoroughly enjoyed Chris Green's Johannesburg tour, especially the Maboneng market, and the colourful street art.
A bicycle tour of the township, Soweto, was another fun and educational experience arranged for me by Cashan Africa. Soweto is a township that sits beside Johannesburg. During apartheid, Soweto was a place of hardship and poverty where black people lived separated from the white South Africans in Johannesburg. Although things have improved, there's still a lot of poverty in Soweto and in Johannesburg. It's a fascinating place to visit and I enjoyed pedalling around on a bicycle with a local guide. Visiting Nelson Mandela's house was a highlight in Soweto.
Visiting the Cradle of Humankind is a fascinating day trip with Cashan Africa, About 50km northwest of Johannesburg is the place where our earliest human ancestors lived. There are fossils, tools and other evidence of their existence dating back around 3 million years. The Cradle of Humankind is a UNESCO World Heritage site in Gauteng and one of 8 heritage-listed sites in South Africa.
I had a great experience with Cashan Africa and can personally recommend their friendly, knowledgeable and helpful service! I'm under no obligation to write this review but I had an amazing time and want to share that with you. Check their excellent trip advisor reviews to see what other people think.
Travel essentials:
#1. A Travel Guide book for South Africa will help you to plan your trip and always comes in handy when you're away. I rarely travel without a trusted Lonely Planet Guide.
#2. For peace of mind don't forget to buy travel insurance before you go to South Africa. I use and recommend World Nomads because it covers me for overseas medical, baggage and adventure activities like hot air ballooning so I can relax and enjoy my trip without worrying that something might go wrong.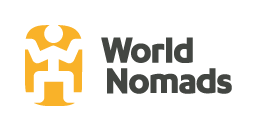 [do_widget id=blog_subscription-11]