Australia ranks in the top 5 destinations in the world for people travelling alone. The stunning landscapes and cosmopolitan cities attract millions of visitors each year and an increasing number are travelling solo in Australia. People from around the world are drawn to the beautiful scenery, the laid-back culture and the mild climate. Add to that an ancient indigenous culture and unique wildlife and it's no wonder travel in Australia is so popular.
Australia's borders are open for international travel but Covid-19 restrictions may still apply. Check with your local government for the latest information about travel in Australia.
*Disclosure* – This page contains affiliate links which means I may make a small commission on sales that result from clicks on those links. This does not cost you any extra and helps to keep this website running. Thank you for your support!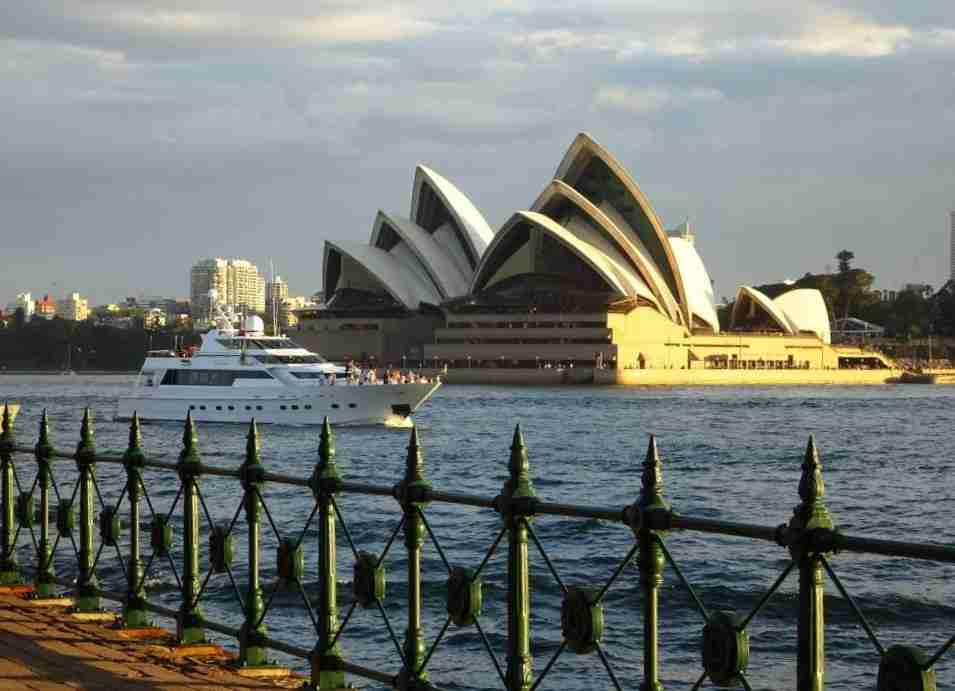 You'll love solo travel in Australia because it's comparatively safe here and it's so easy to travel around the country. Australians speak English and the locals are friendly. This makes Australia a great destination for first-time solo travellers and women travelling alone.
Backpackers love Australia too. Many end up staying longer than they planned and some never leave. Australians enjoy a high standard of living and there are lots of options for budget, mid-range and luxury travel as well.
When you travel to Australia alone, you can follow your heart and spend your time doing whatever makes you happy. Go snorkelling on the Great Barrier Reef, learn to surf at Bondi Beach, or ski in the Snowy Mountains. The choice is yours.
I was born in Australia and I live in Sydney. I've travelled around the country & had some amazing experiences. I think travelling solo in Australia is a lot of fun. After visiting around 50 other countries in the world, I'm convinced Australia is one of the best places in the world to visit and to live.
Why travel to Australia?
There are so many reasons to travel to Australia. Here are just a few:
1. Australia's cosmopolitan cities offer art, history and culture. There's a lively cafe scene and a relaxed surf and beach vibe in the coastal towns and cities.
2. Australia has a stunning and varied natural landscape with pristine beaches, majestic mountains, waterfalls, forests, red deserts and wide-open skies.
3. Australia's unique wildlife delights people of all ages. There are kangaroos, koalas, wombats, platypus, echidna, crocodiles & endangered Tasmanian Devils to name a few.
4. Australia has a rich Indigenous culture that's more than 50,000 years old. Discover the Dreamtime, bush tucker and ancient culture that honours the land when you travel in Australia.
Where to start travelling solo in Australia?
SYDNEY is a great place to start travelling solo in Australia. Visit the famous Sydney Opera House, take a cruise on the stunning Sydney Harbour and climb the Sydney Harbour Bridge for the best views in town and you'll be off to a great start in Australia's most iconic city.
Find the Best Things to do in Sydney
MELBOURNE is Australia's second-largest city and a popular place to begin travelling solo in Australia. The vibrant art scene and bustling café culture are popular with travellers who are working in Australia. Melbourne is also a great stop for sports fans.
Find fun things to do in Melbourne
Land in safe, friendly, dynamic BRISBANE and head to the incredible UNESCO World Heritage Great Barrier Reef or the gorgeous Whitsunday Islands for a taste of tropical paradise. Then travel the length of Australia's stunning east coast and maybe relax for a while on a gorgeous tropical island.
Find fun things to do in Brisbane
Highlights of Travel in Australia
There are so many wonderful things to see and do in Australia. These are just a few highlights of travelling solo in Australia.
Cruising Sydney Harbour, visiting the iconic Sydney Opera House & climbing the Sydney Harbour Bridge
Sailing in the Whitsundays Islands, a tropical Paradise
Snorkelling on The Great Barrier Reef in Queensland or Ningaloo Reef in Western Australia
Meeting the unique Australian wildlife – Kangaroo's Koalas, wombats, crocodiles, platypus and many more. For an unforgettable Australian wildlife experience put hugging a Koala or swimming with turtles on your bucket list.
Exploring the wilderness & wildlife of Tasmania, Australia's most southern state
Discovering the dreaming and Australian Aboriginal Culture
Uluru & Kata Tjuta in Australia's Red Centre
Kakadu National Park in the Northern Territory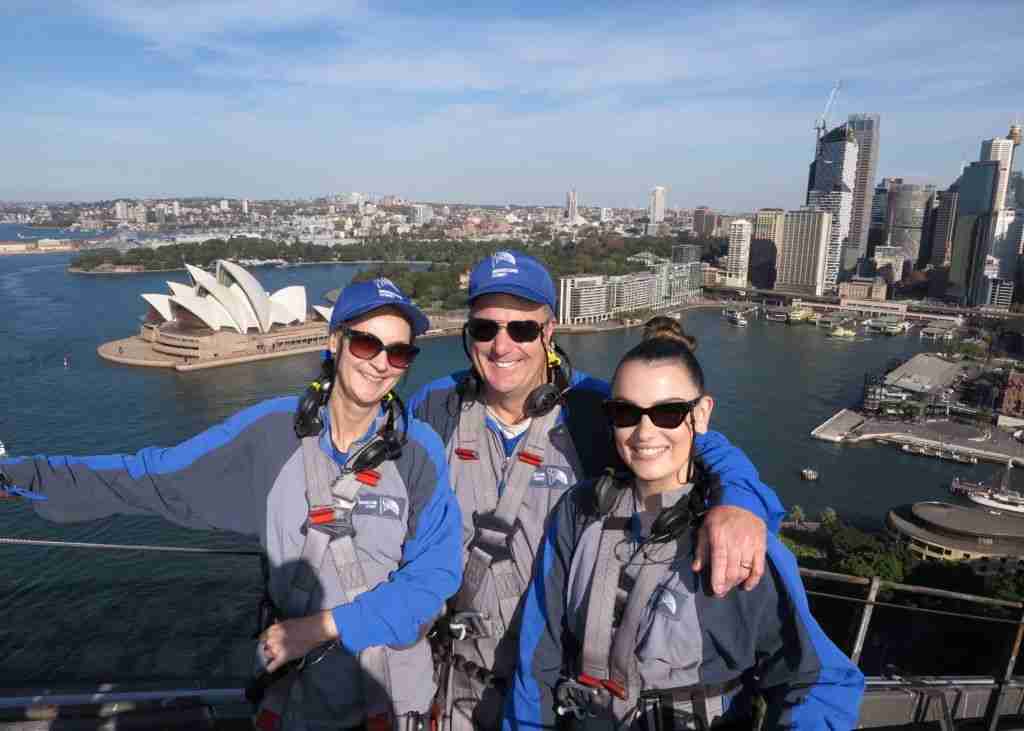 English is the National Language
Australians speak English and they're usually pretty friendly and welcoming. It's easy enough to find someone to chat with if you travel to Australia alone and you'll probably be more open to meeting new people if you're travelling solo in Australia. If you want help or travel advice just head to the nearest Tourist Information Centre. You'll find them all over Australia.
Solo Travel in Australia
Australia is a haven for solo travellers and when you travel to Australia alone you're bound to come across other people doing the same thing.
If you're like me, you'll love the sense of freedom and independence that you get from travelling alone. You can do what you want when you want without having to always fit in with other people.
There's no need to feel lonely
There are plenty of options if you feel like company when you solo travel around Australia. If you stay in hostels it's easy to meet other travellers. Check hostel notice boards, Facebook pages or www.gumtree.com to find a travel companion. You might find a like-minded, free spirit to join you for all or part of your trip.
You might also consider joining a tour and travelling with a group. You can spend a day on a tour or as long as you like. There are lots of day trips and longer tours to choose from if you need transport or just want some company for a day.
Tips for travelling solo in Australia
Research your trip so you know where you're going & how you'll get there.
Have a travel plan that's flexible
Book ahead, especially if you're travelling in the high season or during the school holidays
If you're staying in hostels, take advantage of hostel events & notice boards
Use public transport. It's a good way to get around and will save you money
Buses travel interstate and are a cheaper alternative to flying
Take a road trip on your own or team up with other travellers.
Distances between destinations can be long so allow plenty of time for overland travel.
Take out Travel Insurance before you leave so you can relax & enjoy your trip without worrying about something going wrong.
Don't hesitate to travel to Australia alone! You're sure to have an amazing time!
Safety
Feeling safe while you're away is VERY important, especially if you're a woman travelling solo in Australia. For me, safety is THE most important consideration when I'm alone and I'm pleased to report that Australia is very safe compared to other countries. Australia consistently ranks as one of the safest places in the world to visit and to live. The crime rate is low and the political system is stable.
I've travelled all over the country alone staying in hotels, hostels and campsites. If you take the usual safety precautions you'll stay safe and avoid trouble. Having said that nowhere is completely safe. Below are some safety tips for travelling solo in Australia:
Safety Tips for Travelling Solo in Australia
Always hide or lock up your valuables
Don't leave your bags unattended.
Be careful if you're out alone at night and don't walk alone in unlit areas. Australia is generally a very safe place to visit but petty theft & muggings do happen occasionally.
Protect yourself from the strong Australian sun by using sunscreen and wearing a sun hat and sunglasses. I use factor 50+ when I'm out all day.
When you're at the beach, always swim between the flags on patrolled beaches. Watch out for strong currents and rips as they can be dangerous. Unfortunately, unwary tourists drown every year.
Stay safe from crocodiles in northern Australia. Don't swim in rivers estuaries, deep pools, or mangrove shores and observe safety signs near crocodile habitats.
Travel in Australia is Easy
Australia is well connected by a network of public transport. You can travel by air, train bus, or by car.
Air
Flying interstate is extremely popular. There are also regular flights to regional areas and it's an affordable way to get around Australia.
Train
Trains connect Australian cities to the regions and also run interstate. Here are some great Australian Train journeys:
The Ghan from Adelaide to Darwin is an epic Australian train trip through Australia's red desert centre.
The Indian Pacific runs from Perth to Sydney, the Great Southern travels from Adelaide to Brisbane and The Spirit of Queensland travels from Brisbane to Cairns.
Bus
Greyhound and Premier coaches are a cheaper alternative for interstate travel and are often full of budget travellers. If you're travelling overland there are large distances between places in Australia so expect to spend a lot of time sitting on a bus.
TIP: Make sure you factor in travel time and plan to take a few overnight trips by bus or sleeper train and you can save on accommodation costs.
Take a Road Trip
Australians love road trips! It's an epic way to see the country & my favourite way to travel in Australia! I love the flexibility of driving a car when I'm travelling solo in Australia. You can take a detour, drive into National Parks, chase a sunrise or a sunset and sleep out under the stars. If you decide to camp on your road trip you're more likely to see native animals like kangaroos and wallabies. This sweet little wallaby came to visit my tent at Potato Point on the NSW South Coast.
On a road trip, you can stay at campsites, hostels, motels, or hotels if you want more comfort. There's a wide variety of accommodations to choose from when you travel to Australia.
If you don't have a car or a van you can always hire one for your road trip. If you're travelling alone this will probably be quite expensive so it's worth looking at other options. Bus companies like Greyhound offer discounted travel with a travel pass. Train passes are also available for overseas travellers on the east coast of Australia.
Health
Australia has a world-class healthcare system and has a Reciprocal Health Care Agreement with some countries.
While you may be eligible for some subsidised services it's still a good idea to cover yourself by taking out travel insurance before you leave home. Make sure you're covered for theft, loss, accidents and medical problems. I use world nomads travel insurance when I'm away so I can concentrate on enjoying my vacation without worrying about something going wrong.
Covid-19 vaccinations are a requirement but no other travel vaccinations are needed to enter Australia unless you've recently been in a country where Yellow Fever is active.
Prescription medicines are subject to government regulations and should be declared on arrival in Australia and it's best to bring a prescription or letter from your doctor outlining your medical condition and the medicine you are carrying.
Tap water in Australia is safe to drink so bring a refillable water bottle and fill it up for free.
Smoking is banned in enclosed spaces like shopping centres, on public transport, & in restaurants.
When to travel to Australia
Australia is known for its warm sunny weather and anytime is a good time to visit. The climate varies around the country and the best time depends on where you are going. Generally speaking, the summers are hot and the winters are mild. The peak season is the Australian winter from June to August.
Australia's East Coast has a temperate climate and you can visit all year round. In summer, locals flock to the beach as temperatures soar. The average summer temperatures in Sydney range from 18°C to 25°C and in winter the cooler weather sets in with Sydney's winter temperatures ranging from 8°C to 17°C. There's snow in the mountains and a ski season in Tasmania and in the Snowy Mountains in NSW and Victoria.
Skip the hottest and the coldest months and visit Australia's east coast in the shoulder seasons from March to May and September to November. You'll also skip the tourist crowds.
Further inland, in semi-arid and desert areas, the cooler months are the best times to visit as the summers can be unbearably hot. But temperatures can plummet at night in desert areas so be prepared. Alice Springs has average top temperatures of 37°C (99°F) in January and lows of 4°C (39°F) in July.
Australia's top end and far north Queensland have a tropical climate with 2 distinct seasons, wet and dry. During the wet season (November – April) some areas flood and are inaccessible. So the dry season (May – October) is the best time to visit Darwin, Kakadu and far north Queensland.
Festivals
Australians love a party and if there's something to celebrate we'll have a festival. If you time your visit well you can join in the fun when you travel to Australia. These are some of the best festivals around the country.
The Festival of Sydney in January features music and art. There are lots of free performance events to celebrate summer.
Sydney's famous New Years' Eve Fireworks light up the beautiful Sydney Harbour Bridge & Opera House. They're quite spectacular and free so you can expect the open spaces around Sydney harbour to be overflowing. Take a picnic rug and claim your spot along the harbour foreshore well in advance for the best view. And find out why New Year's Eve in Sydney is famous around the world.
The Melbourne Moomba Festival held in March is Australia's largest Free community Festival with a series of fun, family-friendly events and attractions.
The Brisbane Festival in September is an Arts Festival with an exciting program of music, theatre, dance and more.
Enjoy the spectacle of the Sydney to Hobart Yacht Race. On Boxing Day more than 50 yachts sail out of Sydney Harbour arriving in Hobart, Tasmania a few days later.
Around New Year's Eve Hobart is bustling with celebration. Join in the New Years' Eve festivities on Hobart's waterfront with a free Fireworks display and indulge yourself at the Taste of Tasmania Food & Wine Festival with stunning water views and awe-inspiring performances.
WomAdelaide is an annual 4-day festival of music art and dance held in March in Adelaide, South Australia.
Final Thoughts
Australia has re-opened its borders to international travellers. The stunning scenery, cosmopolitan cities, friendly locals, great food and a laid-back beach and surf scene are just a few reasons to visit. Australia is one of the safest countries in the world and this makes it an ideal destination for solo travellers.
Essentials for Travelling solo in Australia
#1. A Travel Guide for Australia will help you to plan your trip and always comes in handy. I rarely travel without my trusted Lonely Planet Guide.
#2. Travel Insurance is essential for peace of mind while you travel in Australia. I always use World Nomads so I can concentrate on enjoying my trip without worrying about something going wrong.
Pin It! Save this post for later!
Related Articles
How to See Gorgeous Green Island in Cairns
Swimming with Turtles in the Lovely Low Isles
10 Stunning Islands on the Great Barrier Reef
A Fun Day Catching the Ferry to Fitzroy Island
15+ of the Best Things to Do in Sydney, Australia
The Beautiful Blue Mountains in Australia
15 Best Reasons to Visit Brisbane in Australia
10 Things to Love about Byron Bay in Australia
15 Top Tips for a Stop Over in Dubai